Do-it-Yourself Dog Washing
Providing your dog a bath in your house means blocked drains, messy bathtubs, and a sore back. At Bark n' Purr Boise, we eliminate the mess and stress with our self-service pet wash in Boise, ID. Our raised bathing tubs accommodate dogs as little as a Pug, and as big as a Mastiff. Call (208) 345-8886 with any questions or to make a reservation about do-it-yourself pet wash, included in the low price; shampoos, conditioners, flea and tick wash and a two speed blow dryer.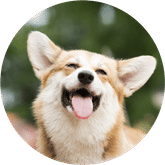 Dog Wash
Bark n Purr offers the only 'iClean' dogwash in the whole northwest.
This state of the art, self-service dog wash includes shampoo, conditioner, flea, and tick treatment as well as a two speed heated dryer. We also offer supplies to brush, trim nails and towels to dry your pooch. The very best dog wash value in Boise for only $10!!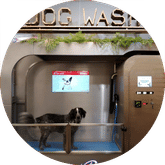 Dog Wash Hours
To insure you have the dog wash available, please call 208-345-8886 to make a reservation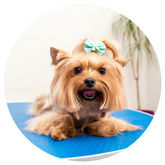 We Provide the Towel
You take away a spotless dog, and our staff tends to the mess and laundry. Our self wash stations are equipped with a two speed blow dryer for you to use.
Come visit our pet supply store in Boise, ID specializing in quality food, treats, and supplies for cats and dogs.